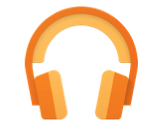 Yesh Music and John Emanuele have expanded their class-action lawsuit over unpaid royalty claims, adding Google Play Music to the growing roster of defendants. As with the suits against Tidal and Slacker Radio, the plaintiffs claim that they did not receive correctly executed notices of intent from Google about streaming their creations.
"Independent artists are predominantly impacted by Defendant's systematic infringement," the complaint reads. "Defendant has not licensed the mechanical rights to the musical compositions of Plaintiffs' and the Putative Class Members' or otherwise received authorization from them to reproduce or distribute such Compositions to its users and subscribers." The suit seeks total damages of up to $17.4 million.
The case made here is similar to the ones filed against Slacker Radio and Tidal: incorrect notices of intent, questions over dates and deadlines, and alleged underpayment of royalties. Although Google has not yet responded to the accusations, Tidal did release a statement. It disavowed incorrect actions and told the plaintiffs that they should be focusing their ire on the Harry Fox Agency (HFA), which handles mechanical royalties for many compositions.
Shifting liability to HFA is an interesting, and no doubt tempting gambit, but perhaps unlikely to hold water as a legal argument. Harry Fox is an outsourced vendor for rights administration. Whether it does a bad or good job might be irrelevant; it is not the infringing party (if pertinent rights are, in fact, being infringed). HFA does not stream music, perform it,  or otherwise "use" music in the lawsuit's context. However, at this point there is no public knowledge about what assurance or indemnification might be in the service provision contract between Harry Fox Agency and Tidal, or other music service clients under litigation.