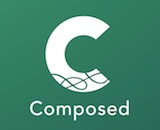 Classical music fans in the UK are getting a new option for keeping up with their favorite symphonies and sonatas thanks to Classic FM and Decca. The companies have partnered to launch a classical music streaming service called Composed. The subscription-based model offers streaming based on mood, composer, or curated playlist, according to Music Week. The service costs £4.99 per month or £49.99 annually. It has a desktop platform as well as apps for iOS and Android.
"We know that our listeners are consuming more content digitally, but currently have no streaming service dedicated to the music that they love," said Sam Jackson, managing editor of Classic FM. No word yet on whether Composed will get an international rollout, although it is expected to add more content and music over time for the UK listeners.
Streaming services have traditionally favored the top 40 hits over genres with smaller, niche audiences. A few classical music resources have emerged over the years: Sinfini launched in Australia; Classical Vermont caught our eye as a top-notch pureplay experience; and even The New York Times investigated the genre's approach to digital.