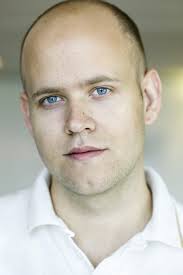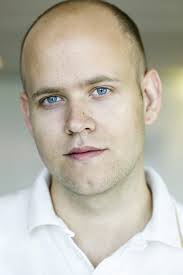 The decision by Taylor Swift and her label, Big Machine, to remove her entire back catalog from Spotify sparked a wave of debates and arguments about the pros and cons of the streaming music economy. Swift herself said in an interview with Yahoo that the reason for her action was her skepticism about streaming platforms. "Everything new, like Spotify, all feels to me a bit like a grand experiment," she said. "And I'm not willing to contribute my life's work to an experiment that I don't feel fairly compensates the writers, producers, artists, and creators of this music." She added that she didn't want to encourage "the perception that music has no value and should be free."
Her public dismissal of free streaming has made Swift a rallying figure in the ongoing debate, with many other artists praising her move. However, Swift has also attracted her fair shair of critics.
Most recently, Spotify CEO Daniel Ek wrote a lengthy blog post in an effort to clear up misunderstandings about the streaming ecosystem that have sparked many of the most vocal diabtribes. He first noted that free music didn't mean no payment. Ek said Spotify's ad-supported free tier still pays the rights owners for every play. He revealed that Spotify has more than 50 million active users, with 12.5 million of them paid subscribers.
Second, Ek took on the claims that Spotify's payments to artists are too small. He compared Spotify's plays and payments to radio's. "If a song has been listened to 500 thousand times on Spotify, that's the same as it having been played one time on a U.S. radio station with a moderate sized audience of 500 thousand people," he wrote. "Which would pay the recording artist precisely … nothing at all." However, Spotify pays between $3,000 and $4,000 for those plays.
Finally, he questioned the claims that streaming hurts music sales. He called those arguments cases of correlation without causation, noting that digital downloads have also declined in markets where Spotify hasn't launched.
None of Ek's points are new ones; he's been presenting these arguments in interviews for some time. Presented this way, though, shows just how seriously the company is taking this major defection from the pop star. While directly addressing Swift was a key point of the post, Ek has also used the opportunity to present a comprehensive defense of music streaming. Not only does he collect the prevalent facts about Spotify's business operation, but he tossed in several impressive figures: such as the more than $2 billion paid out to the music industry since Spotify's launch in 2008. Half of that money was paid out just in the past year. Another key data point: more than 80% of Spotify's paid subscribers started on the free tier. It's a convincing picture of why so many people are willing to speak optimistically about streaming in the future of music.