In a buy-side survey of marketers, a recent study by WARC (sponsored by iHeartMedia and covered by RAIN here) an interesting chart catches our eye. It is a budget outlook for 2021, indicating which media categories will be increased, and which are not used, by percentage of responses. In the graphic, we see that planning for podcast investment is robust, with 38% of respondents planning to increase spend, and another 22% planning to maintain a current podcast budget.
We note that the Radio/Audio category is unused by 25% of buy-side planners, and 16% plan to increase spend.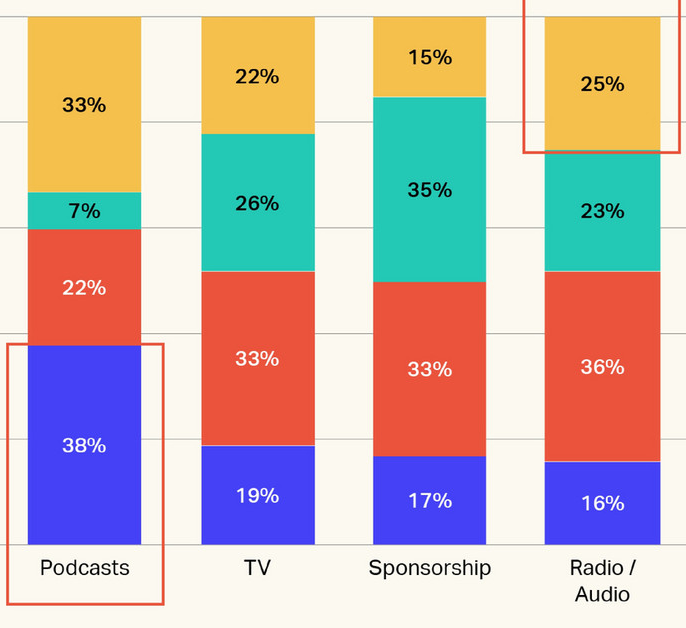 These learnings are set in a context of audio being under-utilized by marketers. While audio (or all types) takes up 31% of consumer time, it attracts only eight percent of media advertising spend.
.