In the recently released (and covered in RAIN here) Podcating Today 2021 report from Nielsen, we see an interesting gender breakdown of podcast listening (no doubt useful for podcast advertisers to be aware of).
In the audience composition study represented below, the Kinds & Family category attracts a 79% female audience, and 22% male. On the other end of the spectrum, the Technology category is dominated by male listeners, 82% to 18% female.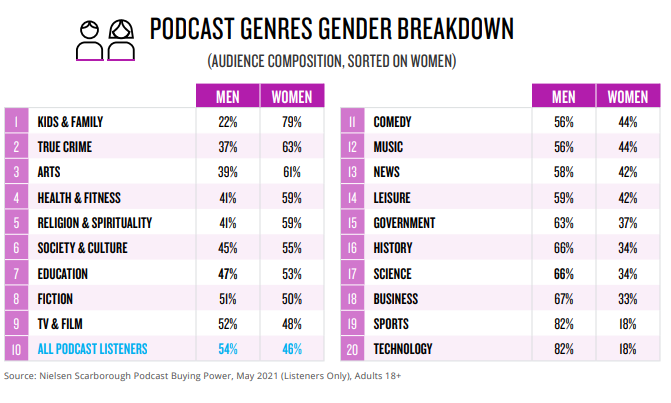 Everyone seems to like Fiction. And True Crime, which serves as a poster category for the whole genre, is mainly loved by women who represent nearly two-thirds of the audience according to Nielsen. Two-thirds of men pile into History, Science, and Business.
There's a financial breakdown, too. Unsurprisingly, Business is the leading podcast genre for the highest median income reported by Nielsen (%95,076).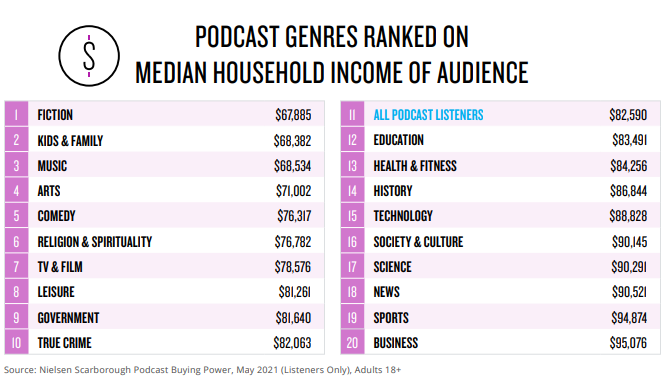 Looking at one more breakdown — age of audience. At Nielsen's youngest median age, 36, Comedy is the top genre. Young folks are lighthearted. At Nielsen's oldest median age, 46, Religion & Spirituality wins. Older people are into deeper thinking.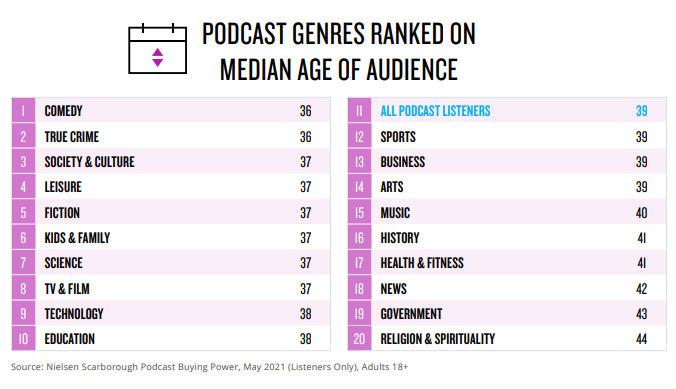 .