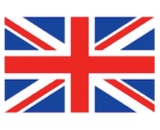 The British Phonographic Industry and the Entertainment Retailers Association have investigated the crossover between streaming music patrons and CD purchases. The UK organizations found that 66% of its survey respondents use streaming as a discovery tool, then buy physical copies of their favorite works.
This practice, which the groups dubbed "multi-channeling," happens among 72% of the 16-24 age group of participants. Among those who pay to stream, roughly 40% said the addition of streaming to their music routine either increased the amount they spent on CDs or kept that total static. For people purchasing vinyl in addition to streams, that stat rose to 48%.
The survey was conducted by AudienceNet in November and covered 1,000 people in the UK. Interestingly, the physical formats were commonly not purchased to keep: 65% of respondents who listen to CDs said they bought them as gifts.
BPI's half-year report on the UK's music industry revealed 80% growth in stream equivalent album consumption. Physical format sales did drop in the first six months of 2015, but it was at a slower rate, supporting the new survey's claims that streaming and CD sales do have some amount of overlap.