Roger Lanctot is Associate Director of Strategy Analytics, and a thought leader in the connected-car space. He is an influential voice in the field of automotive infotainment systems, and safety, in cars of the present and future. His articles can be found at the Strategy Analytics blog. 
---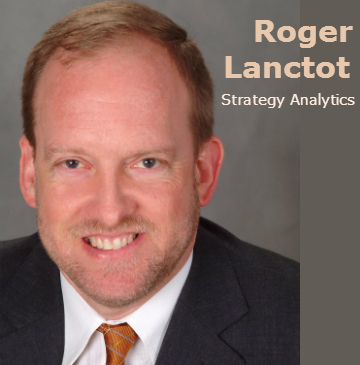 The so-called battle for the automotive dashboard is not a zero sum game and radio will win. Let's consider the latest infotainment insurgencies.
SiriusXM's CFO, David Frear, told the Bank of America Merrill Lynch media conference in New York last week that the company was in the initial stages of a 'Request For Proposals' ahead of procuring two replacement XM satellites, according to a report in Advanced-Television.com. The two satellites are reportedly scheduled to launch in 2019 and 2020 and will take three years to build.
"Our long-term operating constellation is five satellites. Two XM bands, two Sirius bands, and one spare to go to either side; and after the 2019 and 2020 launches, we will also have launches in '23, '25, and '28," the report quoted Frear. "(The extra bandwidth) could be video, it could be audio, it could be vehicle-to-vehicle communications for autonomous cars, it could be all three."
So SiriusXM, which claims 29M subscribers in the U.S. and Canada, sees plenty of runway for new satellite services delivered to cars. In fact, Frear anticipates so much in the way of bluesky opportunity that he can't even prioritize which services the company will focus on.
This news preceded a report in the Wall Street Journal today suggesting that Apple and Google are taking over dashboards with their CarPlay and Android Auto app platforms.
What these two reports capture is that the picture of the future dashboard experience is not clarifying. It is fragmenting, much like the content consumption experience in homes where TV usage is fading in favor of desktop and mobile computing platforms.
SiriusXM's subscription-based satellite-delivered content in the U.S. continues to attract listeners to its paid, premium content – like Howard Stern – most of which is delivered free of advertising, while the majority of listening is still commanded by the good-old terrestrial radio, according to Strategy Analytics research. Meanwhile, Apple and Google are attempting to barge onto the scene with smartphone integration platforms adopted by multiple auto makers, though not all.
Apple and Google are challenging auto makers to surrender their own app integration plans in favor of the Apple and Google offerings. There are three axioms to bear in mind in the midst of this:
Terrestrial radio has survived the introduction of the eight track, the cassette deck, the CD and the iPod. The radio will survive and thrive amid and beyond this latest period of insurgency.
Consumers will broadly opt in favor of ease of use, variety and lower cost – regardless of what or who that favors – just another reason why the radio will always have an advantage.
Developers lose if Apple and Google win.
Car makers and independent developers look at the onset of Apple and Google connectivity platforms and leap to the conclusion that an Apple/Google win in the dashboard is a win for them. Sadly, nothing could be further from the truth.
If Apple and Google win in the dash, Apple and Google content, applications and services will ultimately win and push out all competing content. Apple and Google are setting up shop in the dashboard, not unlike trolls controlling access to a bridge.
For car makers, deeply frustrated with the cost and complexity of managing their own in-dash app offerings, the Siren song of an Apple/Google-managed solution is hard to resist. At least with SiriusXM, the required hardware in each car comes with a generous subsidy from the provider.
Now SiriusXM is so widely available it is no longer a differentiator able to sell cars. It's more or less taken for granted in the U.S. The same is true for CarPlay and Android Auto, which are seeing wide but by no means universal adoption.
Apple CarPlay and Google's Android Auto offer the prospect of a great homogenization of in-car content consumption experiences – pleasant for many but discouraging for car makers seeking to compete based on the user experiences in their cars and defeating for app developers soon to be beholden to Apple and Google – yet again.
The essential takeaway is that the success of Apple and Google gaining access to dashboards, just as in the case of SiriusXM, will contribute to the fragmentation of content consumption in cars. Drivers will still want easy access to the local radio broadcast for timely and local news, weather, sports and traffic information delivered in an eyes-free fashion.
One should bear in mind that radio still has a few tricks up its sleeve with the onset of an increased quantity and variety of content available via HD Radio channels (DAB overseas). In the unfolding dashboard clash, ease of use, low cost and variety will win and radio always endures.
And the only way for independent developers to win is to cultivate and curate relationships with individual car companies with the idea of creating unique customer-engagement experiences unavailable via CarPlay or Android Auto. So independent developers and radio can and will win, but not with Apple and Google.