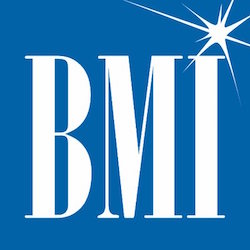 BMI announced that a Court of Appeals for the Second Circuit has ruled in its favor, meaning the preforming rights organization will be able to continue its use of fractional licensing. That's a big win for BMI, although understanding why requires some review of legal proceedings and details from the past 18 months.
Today's ruling is the latest development in BMI's legal battle with the Department of Justice surrounding its consent decree. The consent decrees are laws governing how BMI and its counterpart ASCAP can license music on behalf of songwriters, composers, and publishers.
In June 2016, the Justice Department added a new rule to the consent decree that permitted what is called "100% licensing." This meant that any individual compositional rightsholder on a song could give permission for the entire composition to be used, even if the track was a group effort. BMI criticized this decision as bad for the professionals it represents. U.S. District Judge Louis Stanton of New York, the rate court judge for BMI, agreed and rejected the provision. The Department of Justice then appealed Stanton's ruling in May, and the appeals court has now made its decision in favor of BMI. As a result, BMI will not be subject to the 100% licensing rule and will revert to its original approach of fractional licensing, meaning each rightsholder must agree to license a work before the song can be used.
"This is a massive victory for songwriters, composers, music publishers and the entire industry," BMI President and CEO Mike O'Neill said of the result. "We thank all the songwriters, composers, publishers and organizations who supported us throughout this process, which unfortunately, has been a nearly two-year distraction from our original intent which was to update our outdated consent decree and modernize music licensing."