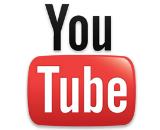 YouTube has signed a new licensing deal with Universal Music Group. UMG did say that the deal would lead to "growing compensation" for its artists, but neither company has disclosed details. A source familiar with the proceedings told Billboard that the deal includes a provision for Universal to put its artists' content behind a paywall, making them exclusive to YouTube Red subscribers.
"We're thrilled to strengthen our partnership with Universal Music Group," YouTube CEO Susan Wojcicki said. "This agreement means we can drive more value to the industry, break and support more artists and deliver an incredible music experience to fans around the world."
"This important step forward provides our recording artists and songwriters improved content flexibility and growing compensation from YouTube's ad-supported and paid-subscription tiers, while also furthering YouTube's commitment to manage music rights on its platform," said Sir Lucian Grainge, UMG's chairman and CEO.
In addition, Billboard is reporting that the video platform has also reached an agreement with Sony Music Entertainment. However, neither company has made an announcement about such a deal, so that is still at the rumor stage. The third major label, Warner Music Group, entered a licensing deal with YouTube in May, although those proceedings were not without challenge.