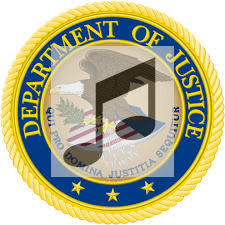 The U.S. Department of Justice has completed its much-anticipated two-year review of consent decrees — decades-old laws which govern how ASCAP and BMI are permitted to license music on behalf of songwriters, composers, and publishers. The bottom line: No change, and a blow to the two major performing rights organizations (PROs) which have lobbied for more flexible control of rights management, especially in the streaming era.
Consent decree opponents argue that the regulatory vehicles, established in the 1940s, are out of touch with modern licensing needs. In particular, ASCAP, BMI, and their publisher clients would like to negotiate buckets of ownership independently — for example, dealing out digital rights to Pandora separately from broadcast rights to radio stations. That kind of free market deal-making is forbidden by the consent decrees, which are designed to make music more easily licensed by performance entities, while curbing monopoly power of ASCAP and BMI, which control licensing for about 90% of composed music.
Ownership of composed music (songwriters and publishers) is different from ownership of recordings (record labels and independent recording artists). But aspects of U.S. copyright law strive to make both pools of music accessible to radio in all its forms. ASCAP and BMI are the big players on the publishing side, and the consent decrees were created to regulate those two organizations. SoundExchange performs a similar function on behalf of record labels, which must provide licenses at a government-set fee to Pandora and other non-interactive online radio outlets (webcasters).
Together, these organizations and their governing regulations provide music to the online audio ecosystem within a rules-and-rates framework that frequently comes under criticism and lobbying pressure. Yesterday's DoJ ruling on consent decrees brings to an end one such lobbying period, and it is playing out badly for ASCAP and BMI. On the other side of the table, webcasters and other licensees will continue to benefit from blanket music licensing that provides ease-of-access to music.
In fact, access might get even easier, because of another consent decree ruling from the DoJ, which strives to streamline licensing of songs owned by multiple songwriters. songs are often created by teams of composers, which might be variously represented by both ASCAP and BMI. Heretofore, any individual songwriter could release individual rights to a song at a certain rate, but could not represent the entire use of a song. The DoJ has decreed a "100 percent licensing" rule (as described by Billboard) which allows a single songwriter to license a team-written song, if that songwriter handles accounting and paying to the other songwriters.
This rule, bundled into an already complex layering of permissions, illustrates how byzantine and opaque music ownership is, and why blunt government regulations enable public enjoyment of music through all forms of radio, while infuriating music creators and their agencies by limiting their ability to make fine-tuned deals.