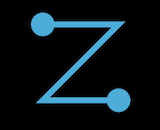 The BBC World Service has introduced a new app in partnership with Zeno Media. Their app relies on Zeno's call-to-listen function that helps people stay connected to radio stations in other markets around the world, especially in areas where mobile data is expensive or unavailable. The mobile app is free and available worldwide except in the UK. Call-to-listen will launch in 35 countries initially, including Nigeria and Pakistan, and are charged at the rate of a standard local call. Other markets can take advantage of listening over WiFi and mobile data through the app.
"BBC World Service English already has a weekly global reach of 79 million people, but we are keen to bring our impartial news and rich mix of programmes to new audiences who might live in areas where accessing the internet or mobile data is difficult or expensive," said Mary Hockaday, controller of BBC World Service English. "Young people around the world are increasingly using their mobile phones to access news and this simple app offers a cost effective and convenient way for people to listen to our programmes."
Zeno Media and the BBC have launched similar apps for the broadcaster's Hausa and Somali language services.
"We're proud to expand on our relationship with the BBC World Service," Zeno CEO Morris Berger said. "This app is another cornerstone of our mission of reaching underserved audiences, and builds on our success with BBC News Somali and BBC News Hausa apps. We're thrilled with our partnership with the BBC and are excited to watch it flourish for many years to come."