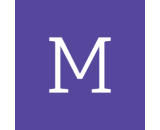 Magellan has published its list of the top 15 podcast advertisers from February. Last month's ranker includes first-time appearances from 1-800-Flowers and BetterHelp, after both brands have been buying podcast ads since December 2017.
Magellan reported that 1-800-Flowers increased their ad volume during holiday months of January, February, May, November, and December, with last month seeing a total of 125 ads on the top 2,000 podcasts. It landed at No. 7 on the ranking.
BetterHelp doubled its amount of ads from January 2019 to February 2019 to reach 76 ads on the top 2,000 podcasts. The mix of pre-recorded and host-read ads brought the brand to tenth place.
In the February 2019 rankings, Magellan analyzed 9,470 pre- or mid-roll ads placed in the top 2,000 podcasts by 1,380 brands or products. The leading advertiser was ZipRecruiter, holding the top spot for another month.