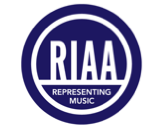 The RIAA is filing an appeal in a court case against the Russian operator of two stream-ripping websites. Judge Claude M. Hilton of the Eastern District of Virginia determined that he lacked jurisdiction to take on the case against Tofig Kurbanov in a January ruling, which claimed the sites he operated were "semi-interactive" with users and that the existing interactions were non-commercial. The stream-ripping sites are free to use but generate revenue from advertisements.
"[Kurbanov] cannot seriously contend that he lacks 'fair warning' that he might be sued in U.S. courts under U.S. law when he violates U.S. copyrights by transmitting hundreds of millions of infringing files to U.S. devices on U.S. soil, and then profits from ads targeted to his U.S. customer base," the RIAA said in its appeal of Hilton's ruling.
The original suit, filed by several major labels, argued that Kurbanov's sites for converting the audio of video files into MP3 files were infringing on copyrights. The eventual result of this case could set a new standard for piracy lawsuits, with a potential impact on how much consequence non-U.S. operations can face in U.S. courts.