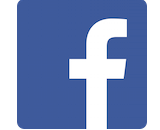 Facebook has made music licensing a high priority in the past few years, and the company's most recent moves are taking those aspirations international. The social media network now has partnerships with music rightsholders in 40 countries, with the latest moves focused on India and Thailand. The new agreements for India include T-Series Music, Zee Music Company and Yash Raj Films. In Thailand, the deals are with labels GMM Grammy and RS.
The new deals add support for more music libraries to be used in Facebook's social experiences, including videos, messages, and Lip Sync Live. Uses on Facebook, Instagram, and Oculus VR are covered in the partnerships.
"When it comes to India and Thailand we see in those countries such strong user growth and we know that it's a vibrant music market, so we want those users to be able to feel like they have access to the music that matters to them in their communities," said Anjali Southward, Facebook's director international music publishing.
"Our goal is to bring music into all the ways that people connect and share where they already are on our products today," said Tamara Hrivnak, Facebook's head of music business development and partnerships. "So, different from being a standalone music destination, we are striving to bring music into the natural points where people connect and share across our family of apps."