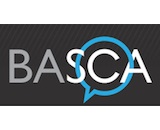 The British Academy of Songwriters, Composers And Authors weighed in on Taylor Swift's decision to remove all of her music from Spotify over concerns that the singer was not being fairly compensated for her music. BASCA voiced support for Swift's decision, but used the situation to call attention to the disparity in royalties paid to performers compared with those given to songwriters.
"No matter how bad it is for the artists it's a whole lot worse for the writers!" said Gary Osborne, chair of BASCA's Ivor Novello Awards. BASCA Chairman Simon Darlow also bemoaned the current rates for publishers. "The Fair Trade Music study just published by North American and Canadian composer organizations reveals that the label/ publisher split is, on average, around 95/5 in the label's favor," he said. "This cannot be justified."
Support and critique have been pouring in for Taylor Swift in equal measure after she and her label opted to quite Spotify. Most recently, CEO Daniel Ek wrote a comprehensive defense of his company and the streaming music economy.