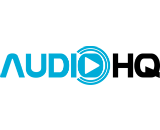 We received word from AudioHQ of a new on-demand audio series to start this fall. It is the first original podcast program developed by the digital audio ad sales company. Partnering with AudioHQ are Laurence Fishburne through his Cinema Gypsy Productions company, and Larenz Tate's TateMen Entertainment company.
The show is called Policy Kings, and is scheduled as a 10-episode dramatic series set in 1940s Chicago, and centered around illegal lotteries (e.g. "numbers games") played in mostly poor neighborhoods. The script is written by Oscar-nominated screenwriter Josh Olson.
The announcement of this program, which is occurring mainly in entertainment trades, is a mile-marker in the continuing rapid professionalization of podcasting. It also marks a new business initiative for AudioHQ, which represents advertising opportunities in several online audio services.
"I don't think there has every been this level of combined talent across all aspects of generating podcast content — content creation, writing, voice actor talent, distribution, and production," AudioHQ CEO Matt Cutair told RAIN News.