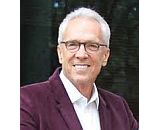 Among the many topics and discussion formats featured at RAIN Summit West this year, podcasting will have a special focus with two dedicated onstage sessions. RAIN Summit West is on April 17 in Las Vegas.
First, Norm Pattiz will be the subject of a RAIN Fireside Chat. Brad Hill of RAIN will engage the founder of PodcastOne in a conversation that will elicit thought leadership about the state of podcasting. In last year's event, while moderating a panel, Pattiz proclaimed, "Podcasting owes a debt to Serial that can never be repaid." With the entire podcasting industry having grown since then in audience, awareness, and on the business side, has it outgrown the impact of one landmark program? How does PodcastOne solve issues that challenge all podcast networks? What lies in the future for an industry still so young? This session offers special insight into one leading network, plus a high-altitude view of podcasting as a whole.
Later, digital audio expert Vickie Nauman moderates the Panel: Podcasting at a Pivot Point. When does a resurgent industry become a mature industry? How is the commercial side of podcasting moving from sponsorship to spot? How is audience growth connected to economic growth? How can measurement and ratings be improved? Which advertising technology solutions are coming into play?
This panel promises to go beyond podcasting platitudes to identify the engines of growth, with these leaders in discussion:
Adam Sachs (CEO, Midroll Media)
Margaret Pomeroy Hunt (Vice President of Development, New York Public Radio)
Jack Hobbs (President, reVOLVER Podcasts)
Francesco Baschieri (Founder & CEO, Spreaker)
RAIN Summit West is produced in collaboration with the NAB Show, and it's easy to attend both. CLICK HERE for the full schedule, speakers, attending companies, and a quick link to registration. RAIN Summit West is only three weeks away — register now!