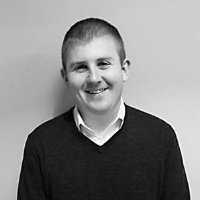 AudioHQ announced an internal promotion within its management. Brian Conlan has been promoted to senior vice president of sales and operations. He previous held the VP level tital in that same department. He will continue to oversee the back-end sales operations for AudioHQ.
Conlan's role in operations has been instrumental in allowing AudioHQ to grow its business. The company added to its sales team to adapt to the increased market interest in exclusive and targeted audio ad inventory, and Conlan guided the group through that expansion.
"Brian has been an integral part of the team since September," AudioHQ CEO Matt Cutair told RAIN News. Cutair said that company growth led to an increased role for Brian Conlan:
"A successful upfront sales season saw the marketplace really gravitate to our core value propositions of exclusive, premium and targeted inventory, and we had to expand our sales operations team accordingly.  Brian was instrumental in successfully managing through that growth process which included adding several new team members and technology/system partners.  We have also added several new publisher partners to the network recently including TuneIn, which we announced a couple of weeks ago, and Brian's role has expanded to include publisher ad-serving integration."
The other recent AudioHQ tie-ups include AccuRadio, Jango, and TeshMedia Group.