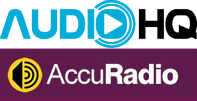 AudioHQ announced a partnership that will see targeted audio ads delivered to listeners on AccuRadio's online radio platform. The audience targeting will be based on registration information. Users who are signed in to AccuRadio receive enhanced features such as saving and combining stations.
"What most excites us about this partnership is that we are taking an important pool of inventory in the marketplace and making it even more valuable," Cutair said. He noted that AccuRadio has an older and more affluent demographic that the average pureplay service, a fitting match for the boutique ad-repping company's "middle market approach."
AccuRadio COO John Gehron noted the same benefit to the alliance. "This focus on our registered users will help advertisers who need more targeted audience information," he said. "This adds additional value to our upscale and well educated audience."
AudioHQ has entered into deals recently with several other platforms, including 8tracks, Jango, and TeshMedia.