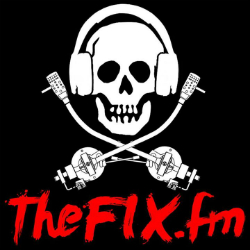 Intentionally named, The FIX.fm promotes itself as an antidote: "Charleston's answer to boring radio." That's Charleston, South Carolina. If you live around there, you want to know about The FIX for its focus on local bands and events. If you don't, you want to tune in this pureplay station for the carefully curated alt-rock programming.
Like other local pureplays (see our coverage of Portland Radio Project and RadioStPete), The FIX.fm trumpets a battle cry for local radio untethered from national corporate interests; its pre-launch battle cry in March of this year: "Local radio that serves the local people shall not perish from the earth!" The FIX.fm launched on April 1.
The listening experience is solid. We heard Barenaked Ladies, Jane's Addiction, Kopecky Family Band, Echo & the Bunnymen, Static in Verona, and much more. The playlist charts a path that avoids extreme sonic surprises, while fronting songs that you don't often hear on FM. We were surprised to hear Paul Hardcastle on an Alt station, but the selection fit right in. The spot load seems to be in the neighborhood of 4-6 minutes per hour; we heard one-minute breaks (two :30 ads plus a station promo) every few songs.
The FIX.fm website is tended with care. A content column functions as a local blog, with event notifications, essays, and videos. A user-generated section invites anyone to post messages and pictures on the site.