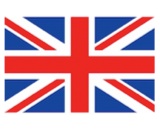 The UK is experiencing a surge in audiobook popularity. Deloitte's latest projections anticipate that audiobooks will generate UK revenue of £115 million in 2020 and outpace sales of ebooks. That total would be 30% growth from audiobooks' 2018 sales. In 2019, audiobooks sales totaled £69 million. Deloitte suggested that new technologies such as wireless headphones and smart speakers and celebrity narrators have helped drive the growth in spoken storytelling.
UK sales of both ebooks and print books have been declining in recent years. In 2017, ebook sales dropped 4%. After five years of growth, print book sales dipped 5.4% in 2019.
Audiobook sales in the U.S. is aligned with the UK's growth curve. According to the Audio Publishers Association (APA), U.S. audiobook sales in 2018 came to $940-million, a 25% rise from 2017. 2018 marked the seventh consecutive year of double-digit growth. In a consumer survey produced by Triton Digital and Edison Research for the APA, 50% of Americans older than 11 have listened to an audiobook.