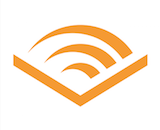 Audible has drawn a lawsuit for its upcoming Captions feature. The Captions tool uses machine learning to transcribe the spoken words in Audible recordings. This update sparked a lawsuit from several publishers based on claims that Audible has not acquired the needed licenses to reproduce the content of physical books and ebooks. Audiobooks have a separate license from the written text of a book.
"Audible's actions — taking copyrighted works and repurposing them for its own benefit without permission — are the kind of quintessential infringement that the Copyright Act directly forbids," the complaint reads. "If Audible is not enjoined, Audible will take for itself a format of digital distribution it is not authorized to provide, devalue the market for cross-format products, and harm Publishers, authors, and the consumers who enjoy and rely on books."
Audible's defense is that the AI-created captions are created in real time and are not meant to be complete recreations of the written text. When it introduced Captions last month, the company presented the tool as an educational feature to improve literacy.
The lawsuit includes seven plantiffs: Hachette, HarperCollins, Macmillan, Penguin Random House, Simon & Schuster, Chronicle Books, and Scholastic.