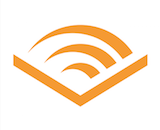 Amazon is rolling out a new use for Alexa — a customer service line for the company's Audible division. Beginning today, the voice assistant can be used to contact the customer support team for the Audible audiobook platform. The voice command is "Alexa, call Audible," and that will connect the user with an employee from Audible who can assist with technical issues or other troubleshooting.
We know it works, because when playing the demonstration video an in-office Alexa speaker was activated, and instantly called Audible customer service. A representative was on the line in seconds. We explained what happened. She seemed disappointed, but gracious.
This may be the first use of Alexa in a customer support context. The voice AI is only serving to make connections between people, and is not actually answering any queries or handling service issues. Audible said the Alexa feature is doing more than simply dialing a phone number; it described the skill as a unique internal tool especially for Audible subscribers owning Echo devices, but has not given further detail about what makes it unique.