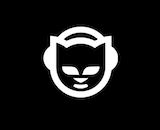 Rhapsody International has entered a partnership with global software development firm GNT Inc. Their arrangement will expand the footprint of Rhapsody's Powered by Napster music platform. GNT will offer its development capabilities to help Powered by Napster introduce branded streaming music services across Asia. Other priorities within this deal are the development of 5G technology and acquisition of new customers in Asia, beginning with Vietnam.
"Our partnership with GNT opens up new opportunities in Asia to innovate in a rapidly evolving streaming music industry and boost adoption of Powered by Napster," said Brian Ringer, Rhapsody's executive vice president and general manager for the Asia Pacific region. "We're ready to team up and broaden access to our platform solutions with companies that want to strengthen their brand and transform their customer experience with streaming music."
Powered by Napster is a complete audio and music platform that assists companies in launching their own branded streaming services. It includes the infrastructure for streaming and downloading, such as rights management, customer billing, royalty administration, and business intelligence.