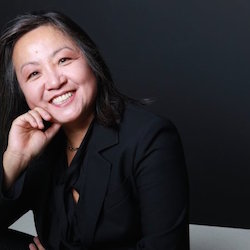 ASCAP has hired Clara Kim as its executive vice president and general counsel. That position was previously held by the performing rights organization's new CEO, Elizabeth Matthews, prior to her promotion.
Kim joins ASCAP after serving as the EVP of business and legal affairs for National Geographic Channels U.S. and International. She has also worked at media companies including Multi-Verse Media, Discovery Communications, and Viacom. In her new capacity, she will oversee all of ASCAP's legal and business affairs, including managing its legislative team and its internal and external legal services.
Between the awaited Justice Department rulings on consent decrees and the potentially thorny issue of publishers splitting from the PRO service, ASCAP been engaged in a lot of complicated legal activity of late. It also lost its recent appeal of a royalty case won by Pandora last year.