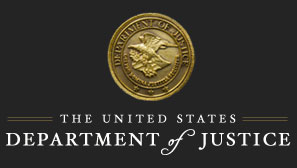 The Department of Justice has been engaged in a review of consent decrees for more than a year. These rules govern the blanket licenses that performing rights organizations negotiate on behalf of music publishers. Billboard has a piece on the changes the department is reported to be considering, according to its unnamed sources.
According to Billboard, the government is considering an amendment to the consent decrees to allow publishers partial withdrawals from those bundled licenses. This potential action would let publishers directly negotiate their license deals with online and digital music services while still working with PROs for administering other payments to songwriters.
Several publishers, most notably Sony ATV and Universal, have been pushing for this development, and have threatened to leave the PRO ecosystem entirely if they can't have a separate negotiation for digital rights. Broadcasters, including the NAB, and online music services have expressed the desire to maintain the current consent decrees because they permit efficient access to the music those companies need to stay in business.
Billboard's report covered a few other possible changes, such as permitting PROs to bundle mechanical rights with performance rights in blanket digital licenses. The DoJ may also set a negotiated interim rate that would take effect immediately when online services request a license.
These proposed updates are largely in favor of the arguments made by the publishers and PROs. However, even though these suggested revisions could lead to higher royalty rates paid to publishers and PROs by digital services, the government may require more transparency from those rights holders about their activities.