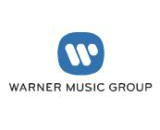 Warner Music Group has attracted extra attention this quarterly earnings season with the announcement that its revenue from streaming music has surpassed revenue from downloads. CEO Stephen Cooper said that second-quarter revenue from streaming services increased 33%, while overall digital revenue rose only 7%. All other revenue streams aside from digital – including physical sales – declined for the label.
Streaming has been a growing piece of Warner's financial pie, contributing increases for both the company's recorded music and publishing revenue in the 2014 fiscal year. "The rate of this growth has made it abundantly clear that in years to come, streaming will be the way that most people enjoy music," Cooper said.
Cooper has also weighed in on the question of how freemium impacts business. "With respect to going to a strictly subscription world, I think that you can find evidence that when music is not generally available, people will seek out sites on the internet that will offer up that music for no charges, and in many instances, with no economic model," he said. "Before people conclude that freemium should be burnt at the stake, we should think very carefully about the consequences."
That's a big opinion that runs counter to many of the other major label leaders, particularly Universal Music Group CEO Lucian Grainge. Having one of the top label execs publicly recognize that this approach to the music business does have value is a positive development for the current streaming business models.