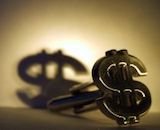 A coalition of performers staged an event dubbed Fair Play Fair Pay Day, gathering at Capitol Hill in support of proposed legislation that would charge royalty fees for sound recordings played on terrestrial radio. T-Bone Burnett, Rosanne Cash, and more than 40 other artists participated in the press conference. Speakers addressed both the topic of payment for radio airplay and safe harbors in the Digital Millennium Copyright Act of 1998.
"Musicians create intellectual property that has lasting value and when it is used to generate income it is only right that musicians share in that revenue stream," said Dave Pomeroy, a bass player and member of the American Federation of Musicians. "What we are asking for is not cost prohibitive, it is affordable, and it is simply the right thing to do."
The Fair Play Fair Pay Act was introduced last year by Congressman Jerrold Nadler, D-NY. It has received support from the U.S. Recording Academy and SoundExchange. Yesterday's press event is just the latest instance of the artist community banding together over the business and legal side of their work. There has also been a movement to mobilize performers to specifically target the DMCA's safe harbor rules, with several prominent names criticizing the current policies.