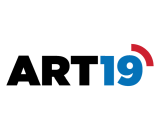 ART19 has announced an expansion of its monetization and advertising intelligence capabilities by adding support for the VAST standard, and broadening its partnerships.
VAST (Digital Video Ad Serving Template), created by the IAB Tech lab, was the standard which originally spawned DAAST (Digital Audio Ad Serving Template) whose developments we covered in 2014, 2015, and 2018. DAAST was separated from VAST to speed delivery to market. In November 2018, DAAST was folded back into VAST, which now serves as a set of standard recommendations for delivery of digital audio and video ads.
All this background to explain why ART19's adoption of VAST affects podcast advertising. Here is a key statement from today's announcement: "ART19's VAST support, coupled with its other industry-leading listener targeting and attribution capabilities, make advertising on a podcast as easy, accessible, and effective as other forms of digital advertising." That kind of language is music to advertisers that are interested in podcasting as a marketing medium, but shy back from the ways in which podcast advertising isn't as digitally capable as other digital media.
International inventory reportedly is served through this alignment. ART19 claims that 90% of active podcast series hosted by the company's tech platform serve international listeners. Now ART19 leverages VAST "to meet international demand through partnerships with multiple third-party vendors sourcing local ads around the globe."
VAST isn't the only part of this, as the company "has expanded its third-party tracking features and broadened the ways that data can be passed to third-parties." ART19 has broadened its partnership array with ad intelligence organizations, counting Chartable, Claritas, Google Ad Manager, Kantar, Lucid, Nielsen DAR, Podsights, Podtrac, and Sizemek among its partnerships.
.