The Interactive Advertising Bureau (IAB) has announced the launch of an upgraded Video Ad Service Template (VAST) standard that includes attributes of the IAB's digital audio set of ad standards called DAAST (Digital Audio Ad Serving Template).
In an announcement post authored by Jonathan Eccles (Director, Product Management, Pandora, and a frequent RAIN Summit speaker) and Jean-Luc Wasmer (Director of Partner Integrations, Triton Digital), DAAST is now out of circulation "to the mutual benefit of all industry constituents."
The purpose of DAAST has been to promote a technical ecosystem in which advertisers, publishers, agencies, and consumer playback devices are aligned to coherently deliver and track streamed audio advertising. That can now be accomplished within an overarching VAST standard which accomplishes the same goal  for video ads.
In addressing the feasibility of integrating video and audio ad standards, the argument runs like this: "Of course, video ads and aud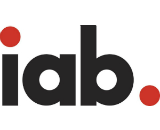 io ads have some notable differences in their consumer experience — most predominantly that one format is visual-first while the other can be entirely consumed and understood without any available screen or rendering engine. However, they share enough consistency in operational processes, serving technology, player technology, and measurement, that it is most efficient to merge the formats into a single spec."
The post observes that, in the eyes of companies which publish both audio and video, there was never much difference between the two standards.
The decision to leave the VASt acronym unchanged, rather than "VAAST" (the extra "A" for Audio), the reason is simply consistency, as VAST is a recognized brand.