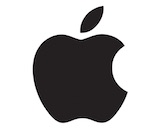 The week is barely half over and it has already been an eventful few days for Apple and Apple Music. The company has been involved in new partnerships and expansions in the United States, whole its European efforts have hit a possible roadblock.
First, Apple Music is opening a new office in Nashville. The move is seen as a sign that the company is serious about deepening its ties with the country music scene, which has had a mixed reaction to the streaming trend. Jay Liepis, a 13-year Apple veteran, will lead the new outpost. Several label executives shared their excitement over the news with Variety. "It excites me to know that Nashville is a top priority," Sandbox Entertainment President and CEO Jason Owen said. "The expertise that Jay brings from his tenure paired with his long-term relationships with our city makes this move ideal on every level."
Second, the company today entered an integration with the Bandsintown platform. That means users of the concert discovery tool can listen to artists' work within the Bandsintown app. Also, those users who are not Apple Music subscribers can sign up for the service in the mobile app.
Finally, Apple's acquisition of music identification company Shazam will face extra scrutiny in Europe. The European Commission has opted to open an in-depth investigation of the proposed merger over anti-trust concerns. The Commission's preliminary examination determined that the market dominance of both Shazam in music recognition and Apple in music streaming was enough to warrant a full review of whether the acquisition would reduce choice for music streaming customers.
"At this stage, the Commission is concerned that, following the takeover of Shazam, Apple would obtain access to commercially sensitive data about customers of its competitors for the provision of music streaming services in the EEA," the Commission said in the release announcing the next stage. "Access to such data could allow Apple to directly target its competitors' customers and encourage them to switch to Apple Music."