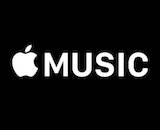 Apple has partnered with mobile video platform Musical.ly in a new marketing deal. Under this arrangement, Apple Music will be a supplier of the song snippets that Musical.ly users can pick to soundtrack their video clips. Musical.ly is a mobile video-based social network where users create and share short videos which can be enhanced with music clips. the app claims 100-million users.

In exchange for getting Apple Music tunes, the mobile video platform will promote paid Apple Music subscriptions to its audience. Users who already subscribe to Apple Music will be able to listen to full songs within the app.
7digital will also continue to be a music provider for Musical.ly. It signed on as a provider for the mobile service one year ago.