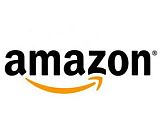 Amazon has reported its financial results for Q1 2017. The company's net income for the quarter totaled $724 million, or $1.48 per diluted share, up from $513 million, or $1.07 per diluted share, in the year-ago period. Net sales for the period reached $35.7 billion, up 23% from $29.1 billion in the first quarter of 2016.
The tech giant doesn't break out the specifics for its streaming music platforms, but those are part of the Retail Subscription Services division. That branch saw 52% on-year growth, reaching $1.9 billion in net sales. This includes the full-service Amazon Music Unlimited, as well as the reduced-price subscription for Echo owners.
Amazon's press release also discussed its push into India, which has proven successful thus far. The company expects to launch its separate Amazon Prime Music service in India early next year.