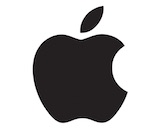 Apple has been facing criticism over its App Store for many months, including a direct challenge from Spotify about the share it takes of subscription fees. Apple has issued a response to the anti-trust complaint Spotify filed against it in the EU in March, but both companies have some holes in their arguments.
In its complaint, Spotify said that Apple takes a 30% cut of subscriptions paid through the App Store. It argued that the increased rates Spotify charges customers to offset the App Store fees is intended to discourage listeners from paying for rival services in favor of Apple's own streaming service.
Apple has now responded to the critique with claims that it only receives revenue for 0.5% of Spotify's premium listener audience and that Spotify only pays a 15% cut on those subscribers.
The issue is a little more nuanced that either company makes it seem. Apple does take a portion of subscriptions paid through the App Store. However, its current policy is to take a 30% cut for the first year, but the rate drops to 15% in all future years. It's the same as the transaction scheme charged by the Google Play platform for apps and in-app products.
Spotify also stopped offering Premium payments through the App Store in 2016. Its users have always had the option to set up their subscriptions through on the web, where nobody faces additional fees. That also explains why Apple hasn't been collecting much revenue from Spotify Premium listeners.