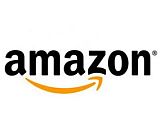 Amazon is reportedly preparing to take its streaming music service to a more public position. Bloomberg reports that the tech giant will be launching a multimedia campaign in support of its streaming service. The promotion will include television ads, billboards, online video, and radio across the U.S., the UK, and Germany.
Amazon's efforts in the music industry have often seemed tangential to its core services in ecommerce and enterprise web services. But as the company has found success in smart speakers and voice controls, its music platform has grown in visibility.
"We're pouring fuel on the fire," Head of Amazon Music Steve Boom said in an interview. "We have established ourselves as the leader in music services where voice is all you need to control it."
The company has been a little cagey in giving specifics about the audiences for Amazon Music and Amazon Music Unlimited. Earlier this year, Boom said in another interview that Amazon has "tens of millions" of paying music customers, but considering Amazon Music is automatically included in its popular Prime membership system, the specifics of just how much and how often people tune in there are still murky. A well-executed marketing push could give Amazon's music services more visibility, even as growing numbers of people might be unknowingly calling them up on their Echo speakers, connecting the dots in more ways.