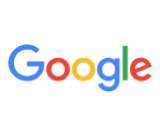 Google may be making a big move in its efforts to secure a bigger slice of the smart speaker pie. According to reports in the Nikkei Asian Review, Google is planning a new smart speaker that will have a video screen. If these rumors come to pass, Google could have a product in direct competition with Amazon's Echo Show in this year's holiday shopping season.
Recent market research indicated that Google is making strides to close the gap presented by Amazon's head start in the smart speaker market. The Google Home line already has several options to reach different potential audience segments, but this would be the first to include a video component. It's a bold decision, given that the Echo Show has not made as much of a splash as others in the Amazon product line. According to the Nikkei report, the Echo Show only shipped about 315 units last year, but Google sources said the company is targeting 3 million units for its inaugural order. Google may have more new or distinguishing features in mind for the latest addition to its Home line that would help it to reach that target milestone.
Smart speakers with video screens have also been a prior point of contention between Amazon and Google. Questions over legal access to YouTube on the Echo Show devices meant that device owners lost the ability to play the platform's videos multiple times.