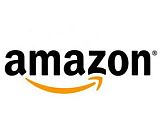 This week brings two updates from the growing Amazon entertainment and technology ecosystem. First is a new price option for its streaming music service, and second is a development for its Echo product line.
Amazon introduced a student pricing option for its Music Unlimited streaming service. The company has separate monthly costs for Prime and non-Prime listeners, and that strategy is also at play for student listeners. Any confirmed student can subscribe to the on-demand service for $4.99 a month, while Prime Student members can get six months of the subscription for just $6.
In addition to the student pricing, Amazon has also announced a musical development for its suite of smart speakers. The Amazon Echo, Echo Dot, and Echo Show can now be grouped together with a new multi-room option that provides synchronized music streaming. This can deliver the same track at the same time across an entire home. Owners can use the voice controls to request that audio be played on one specific speaker or on a group of them.
Amazon is also collaborating with other speaker manufacturers to bring its voice technology to different hardware. Sonos, Bose, Sound United, and Samsung are Amazon's current brand partners in rolling out Alexa to third-party devices.