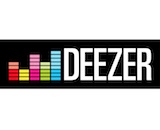 Deezer is rebranding and updating its premium tier, which includes high fidelity streaming audio. Instead of Deezer Elite, the subscription is now called Deezer HiFi. The price is unchanged at $19.99 / £19.99 per month.
In addition to the name change, Deezer also announced further support for its music platform on smart speaker systems and other home entertainment systems. Furthering its connections with Google, Deezer HiFi will be available on Chromecast Audio and any Chromecast built-in speaker. Any speakers with Google Assistant features will be able to use voice controls for accessing Deezer HiFi.
Next, Deezer HiFi will be rolling out to speakers from Sony, Samsung, Yamaha, Bang & Olufsen, Onkyo, Pioneer, AudioPro, and Devialet, either through their support of Google Cast or via direct integrations.