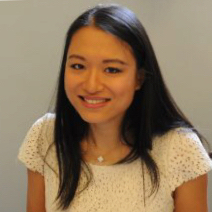 We're in the midst of a watershed year for streaming music, as industry reports continue to hit new milestones in revenue. That growth is likely to continue, according to a new report from Goldman Sachs. The latest analysis from the financial company projected that by 2030, the global recorded music industry will be worth $41 billion.
Report author Lisa Yang, executive director of media and internet at Goldman Sachs, pointed to streaming as a key driver of that bold prediction, estimating revenue of $34 billion for the digital source. Within that total, $28 billion is projected to come from paid subscriptions and $6 billion is expected to come from ad-supported streaming. Her estimates also included $4 billon from performance rights, $500 million from synchronization, and just $700 million from both physical formats and downloads.
The report follows research released last December. That assessment included high growth projections — but not nearly as high as the new metrics (see graphic below):
---
In December, Goldman's Lisa Yang projected $14 billion global streaming revenue in 2030. The updated projection released this week calls for streaming income to flow into the music industry at a rate of $34 billion, indicating a dramatic increase in bullishness by the investment giant.
"Streaming is a massive game-changer for the recorded music industry, in the sense that it establishes a much more sustainable business model for the labels." –Lisa Yang, Executive Director, Media & Internet, Goldman Sachs, December 2016
The ambitious forecast also included some good news for the major labels. Based on the streaming music predictions, Yang forecast a valuation of 19.5 billion euros (~$23.3 billion) for Universal Music Group and 2.16 trillion yen (~$19.8 billion) for Sony Music Entertainment.
MIDiA Research's Mark Mulligan penned a response to the report with some context to the splashy results. He tempered the Goldman Sachs' big numbers with reminders that the financial firm is tightly entwined with several players in the music industry, from holding stakes in UMG parent company Vivendi to assisting Spotify with its direct listing plans. "No financial institution with a vested interest (unless its interest is betting against a company – which also happens­) is going to provide a cautious or skeptical view of the streaming market," Mulligan wrote. "It would go against its own interests to do so."
Goldman Sachs music report author Lisa Yang is featured in a Goldman Sachs podcast from June, along with Marc Geiger, worldwide head of music for William Morris Endeavor; and Patrick Spence, CEO of Sonos.