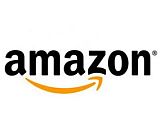 Amazon announced a refresh of its smart speaker designed specifically for children. The Echo Dot Kids Edition was first released last April. The new version has a cloth covering instead of a plastic chassis, introduced new color schemes, and upgraded the interior speaker. The $70 device is available for pre-order today.
In addition to the hardware, an Echo Dot Kids Edition includes a year of Amazon FreeTime, which lets parents set some outside limits and restrictions on their children's use of the device. FreeTime allows time limits, activity review, and filtering of songs with explicit lyrics. It also lets parents and kids develop their own Alexa Skill Blueprints.
Despite the new developments, Amazon and its Alexa voice assistant has raised some kid-focused privacy concerns. A lawsuit filed against Amazon on behalf of a 10-year-old in Massachusetts claims the tech company "routinely records and voiceprints millions of children" without parents' consent or the kids' consent. A similar lawsuit was also filed on the same day on behalf of an 8-year-old in California. "At no point does Amazon warn unregistered users that it is creating persistent voice recordings of their Alexa interactions, let alone obtain their consent to do so," the Massachusetts suit states.
Amazon has been adding more options for users to review and delete what smart speaker microphones records. However, access to voice recordings and the related questions about privacy and biometric information will likely remain a notable hurdle for this technology.