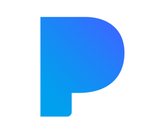 Pandora launched a new in-house consultancy called Studio Resonate. The group will provide advertisers with assistance in audio creative development, sonic branding, strategy, visual design, rich media production, web and mobile experiences, and live activations. Studio Resonate brings Pandora's creative offerings under one brand for the first time. It will offer a varying range of services to advertisers based on the volume of their media buys on Pandora.
"We are launching Studio Resonate with the understanding that if a brand doesn't have a holistic audio strategy, it is not being heard," said Lauren Nagel, Pandora's vice president and executive creative director. "Our ears are uniquely powerful. They are active sensors that attend to our emotional and physical well-being – and they are always on. Sound is an inherently interactive experience that creates a personal connection and engagement in ways that no other medium can."
Pandora has provided many of these audio advertising services to clients for years. The company has developed almost 250,000 audio spots for its platform over the past decade. It has also provided research into the impact and audience for digital audio advertising.
"Digital audio has evolved in a big way over the past several years, and while advertisers are becoming more interested in audio innovation, they often default to using creative tactics that are carried over from other formats because there hasn't been much guidance or direction in this space," Pandora SVP of Ad Innovation Lizzie Widhelm said. "Studio Resonate's world-class audio creative team has the experience, expertise, and data to help marketers approach audio in its own way – improving opportunities for ad effectiveness and resonance, while increasing listener satisfaction."