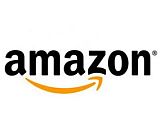 Amazon released its financial results for the second quarter. The company generated net sales of $63.4 billion in the period, up 20% from the year-ago period. Net income was $2.6 billion, or $5.22 per diluted share, compared with income of $2.5 billion, or $5.07 per share, in the same period the previous year.
Despite the eye-popping size of the totals, Amazon's performance caused consternation in the market. The second quarter results fell short of analysts' predictions, and stock prices dipped slightly for the company.
Amazon doesn't usually give many details on the financial performance for its different products, but it did have some more general updates on its voice tech. It said that there are more than 60,000 smart home devices that can have Alexa enabled. The voice assistant is also built-in to hundreds of third-party devices, including headphones from Bose and select vehicles from Lexus and Toyota. The company also added new features such as Alexa Announcements and more privacy controls, which have been getting extra scrutiny of late.
Amazon noted that Prime Day was the largest shopping event in the company's history. The two days of the event marked the biggest ever for Amazon devices.