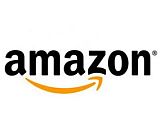 Voice assistants have been gaining in popularity, but many people are cautious about the technology for privacy reasons. When a microphone is constantly on and waiting to respond to a possible command, is it recording any and all other audio? And what happens with those recordings?
Sen. Chris Coons (D-Del.) sent a letter to Amazon's CEO in May, seeking more information about voice technology and what the company's policies are for recordings made by Alexa users. Brian Huseman, Amazon's vice president of public policy, sent a response with answers.
He said that Amazon will keep all voice recordings and transcripts until the customer opts to delete them. The letter referred to the Alexa Privacy Hub and the voice history option in the Alexa app as places where users could manage the recordings and transcripts they've made.
"When a customer deletes a voice recording, we delete the transcripts associated with the customer's account of both of the customer's request and Alexa's response. We already delete those transcripts from all of Alexa's primary storage systems, and we have an ongoing effort to ensure those transcripts do not remain in any of Alexa's other storage systems. We do not store the audio of Alexa's response. However, we may still retain other records of customers' Alexa interactions, including records of actions Alexa took in response to the customer's request. And when a customer interacts with an Alexa skill, that skill developer may also retain records of the interaction."
Huseman also explained why Amazon keeps transcripts and how its machine learning systems use them to improve. He also said that audio is only streamed to the cloud when a wake word is detected, and that Echo devices have visual cues for when cloud streaming is happening.
His answers may not assauge the concerns of privacy hounds, but at least they are a step toward increased transparency. Voice AI and smart home tech is just the latest new development to take off among consumers without a clear picture of what consequences they may have for users.