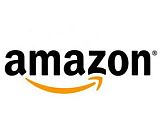 Amazon and Spotify have both announced developments involving country music playlists. First, Amazon has debuted a playlist containing country songs and artists chosen to appeal to an international audience. The programming includes American acts with global fanbases alongside artists from developing country music scenes such as the UK and Australia.
"The artists represented on Country Heat are defining modern country music, and have an impact on the genre worldwide via music streaming and international touring," said Emily Cohen, the country music curator for Amazon Music who spearheaded the project.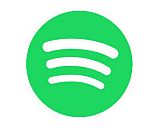 Spotify is already reaching out the fans of the genre with its Hot Country playlist, which it has updated to include video content. Hot Country is now an "enhanced playlist" that includes original videos alongside the musical selections. The service's popular RapCaviar and Viva Latino playlists have already gotten the same treatment. Every week, the playlist will be updated with an artist interview giving a look into the work of a top artist. Keith Urban is kicking off that effort with a discussion of his latest album. Next week will feature Kenny Chesney talking about his upcoming tour.
"This opportunity is opening new doors for current and potential listeners of country music, in Nashville and around the world," said Brittany Schaffer, Spotify's head of artist and label marketing in Nashville. "Our commitment doesn't start and end with the launch of Hot Country."
These two are not the only streaming music services to be putting a heavy focus on country fans. Apple Music recently opened an office in Nashville, with plans to reach out to local labels and to the broader audience for the music style.