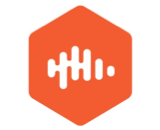 Castbox has secured a Series B funding round of $13.5 million for its podcast app, bringing the total raised to $29.5 million. SIG China led the round, with existing investors IDG Capital, Qiming Venture Partners and GSR Ventures also participating.
The money will support the creation of more original programming for the platform. Castbox's first original show was announced in March, a collaboration with Podglomerate featuring to Verizon IndyCar Series drivers as hosts. The new programs in the works includ a scripted horror series, a true-crime mockumentary, and a wrestling show.
"Over the next two months, we've committed to launching more than a dozen Castbox Originals in addition to the ones we've already released in the past 30 days, CEO Renee Wang said. "On this front, we'll continue identifying the right partners to work with as we expand our content strategy, which will allow us to strengthen our brand in the podcasting space."
Castbox relies on technological twists to stand out from other burgeoning podcast startups. It uses natural language processing and machine learning to offer personalized recommendations and in-audio search. The app has been installed 15 million times and has 1.8 million daily users.