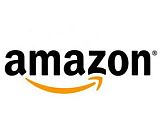 It was only a matter of time before two of the biggest trends in the tech world crossed paths. There's a new skill for Amazon Alexa called DeepMusic that plays songs composed by artificial intelligence over a smart speaker.
The AI compositions are generated from a collection of audio samples and a neural network. None of the music has received post-production editing by a human. If you listen on an Echo Show or Echo Spot speaker, you'll also see artwork created by AI.
Given the number of services working to aid with the speed and ease of Alexa skill creation, it's likely that we'll be seeing a wave of innovative and creative applications of the voice technology. AI-made music is likely just the start of how people will think to take advantage of smart speakers.
Here's what it sounds like:
Possibly not Grammy caliber, but interesting.