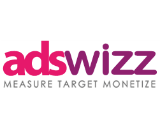 Digital audio ad company AdsWizz has entered a partnership with Lagardère Publicité, a major media sales house in France. Under the terms of their agreement, Lagardère has chosen AdsWizz to provide advertising solutions for its podcast inventory, taking advantage of AdsWizz's Ad Insertion Suite and AudioServe audio trafficking solution. It will also use AudioMetrix, AdsWizz's analytics platform, to collect information about its digital and podcast audience and usage.
"We look forward to this new milestone in our media offering by taking advantage of AdsWizz products," said Marie Renoir-Couteau, managing director of Lagardère's Radio, Television and Culture Division. "These solutions give us better control over the monetization of our podcasts and a better analysis of our campaigns."
The AdsWizz technology will be applied across Lagardère's Europe 1, Virgin Radio, and RFM radio brands. The French company reports that the number of downloads of podcasts on Europe 1 has doubled over the past two years to over 25 million downloads per month.