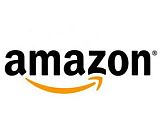 Amazon announced the addition of a new member to its board of directors. Judy McGrath, former CEO of MTV Networks, was elected to the board in an appointment that will take effect on Oct. 1. She will join the company's Leadership Development and Compensation Committee, according to the SEC filing that detailed her election.
This announcement fits the recent actions Amazon has taken to improve its multimedia offerings. The company introduced Prime Music in June, then in July it beefed up its library a and added a curated playlist feature. It seems likely that, given her vast experience and great connections, McGrath will get involved with these digital ventures at some level.
McGrath headed MTV Networks from 2004 to 2011, giving her unique insights into the entertainment world. After leaving the television job, she worked on a media joint venture with Sony Music Entertainment called Astronauts Wanted: No Experience Necessary. This online video project is aimed at the usual MTV audience and its future shows may fall into the music category.