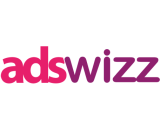 AdsWizz has released a new version of it Ad Insertion Software that includes support for the Remote Audio Data standard developed by NPR. The RAD platform offers reporting on actual listening to a podcast file rather than simply the number of times it is downloaded.
The new AIS update also brings additional features to the AdsWizz platform to make its listening metrics more flexible and accurate, in addition to aligning with RAD.
NPR released the RAD framework as an open source mobile SDK at the end of 2018. It was created through collaboration with other podcasting businesses, including AdsWizz, as NPR developed the proof of concept for a way to obtain more accurate listening data.
AdsWizz has been developing a self-serve audio platform called AudioGO that entered a public beta test earlier this year. The company recently partnered with Tapad to leverage its technology for consistently reaching individual listeners across multiple devices.