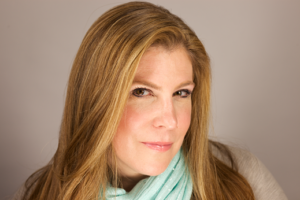 AdsWizz is announcing today that Anne Frisbie, an executive whose career roots go back to 1990s entrepreneurism, is joining the executive team as SVP of Global Supply. Frisbie comes to AdsWizz from nearly a dozen years with InMobi where she was SVP, Global Brand & Programmatic.
"Anne has been working in digital media since its beginnings and has a passion for the industry." said Alexis van de Wyer, CEO of AdsWizz. "We're excited to tap into her knowledge and expertise, and are thrilled to welcome a leader of her caliber to our team."
Frisbie's deep executive career has seen her move through Yahoo!, Overture, AltaVista, Zip2 Corporation, and PCAgent. Before all that she was an analyst at Goldman Sachs.
In her role at AdsWizz she will lead publisher development and strategic partnership efforts globally, by growing the already strong partnerships with the world's top audio publishers – including major broadcasters, music services and podcasters. In addition, she will help drive the global conversations with strategic partners such as demand-side platforms, data providers and technology partners.